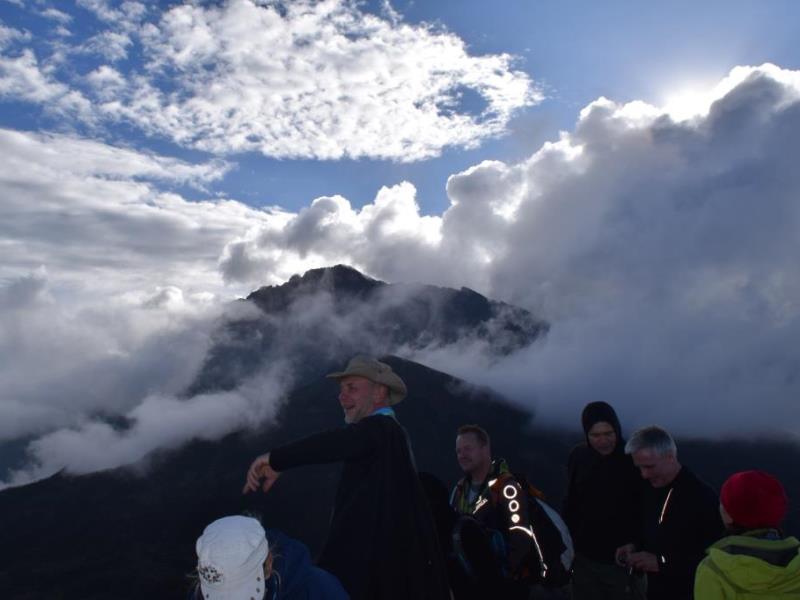 Safaris and Expeditions

Kilimanjaro Bliss leads exclusive tours that are custom designed with you, at prices close to group tour rates. Explore the possibilities.
View Available Tour Options
Co-create Your Experience With Us
You create your plan with us. We do the logistics and support, you do the experience and the fun.
All-inclusive Tour
From pickup to return, we cover everything you need to have a great experience. We can take you to and from the airport, and feed you well along the way. We can arrange the type of accommodation to suit your needs, and we give you some extra, unexptected touches.
Knowledge­able Guides
Our guides are expert safari and mountian guides in Tanzania. They know the ins and outs of your trip and provide exceptional interpretation of flora, fauna and natural history. You'll know more after you leave.
Supportive Preparation
We give you an entire packet of information on how to prepare, what to bring, how to pack, and a plan for training so you can fully enjoy the trip. Our care for you starts before you even arrive and we work directly with you to plan your best experience of Tanzania.
What Our Guests Say
Very nice trip with Ari, on recommandation from a friend we went with him for a safari after our climb to Uhuru peak, and it was a pleasure, very nice, very professional, and also very friendly. A safari very close to the animals, where he took time to explain all about everything, and provided all the confort, picking us at the hotel, and even bringing us to the airport in the middle of the night.

My two friends and I had an incredible time on the safari with our guide ari and our driver ("lion")!! We would highly recommend this safari. We did a three day safari and three parks and an incredible hotel and food was all included! Our guides were very knowledgeable and helpful and allowed us to have so much fun and adventure along the way. We were able see all the animals we wanted to (rhino!) and it was a wonderful experience out in the parks. Such an incredible and magical place, full of life and wonder. The resort hotel we stayed at was also wonderful and relaxing. Thank you Ari and "Lion"!

I was impressed by Aristarick, one of our gides. He was very helpfull, motivating and knows a lot. Thanks to him we made it to the top.

We enjoyed amazing safari's in Arusha, Tarangire, Ngorongoro and the Serengeti National Park, thanks to Kilimanjaro Bliss & Ari. Guide & driver Ari was very flexible and accommodating for our family (5people). Every day again, we were amazed by the beauty of the country, the hospitality of the people and the guidance of our guide & driver.

Ari of Kilimanjaro Bliss was an amazing host. We had signed up to do our climb to the top of Kilimanjaro with Kilimanjaro Bliss and got so much more than we expected...Ari and his crew took great care of us on the seven days that we took to get to the top and back down again. The food was incredibly delicious and the crew were awesome. It was an amazing adventure and we made it back a day early, so we decided to do a safari to Tarangire National Park. We ended our day with a visit to a Masai village. A truly incredible experience with exceptional service by Ari.

The most incredible adventure, with the most amazing people! Two women, aged 55 and 59, apprehensive of the gruelling journey, but hoping for bragging rights of reaching the top; we anticipated sacrificing all comfort to get there. Instead, we were blown away with the great lengths the team went through to, not only make us comfortable, but make us feel like royalty. Meals were better than I have had in 5-star restaurants. Although summit day was tough, the journey getting there will be what I remember best. I miss the team already!