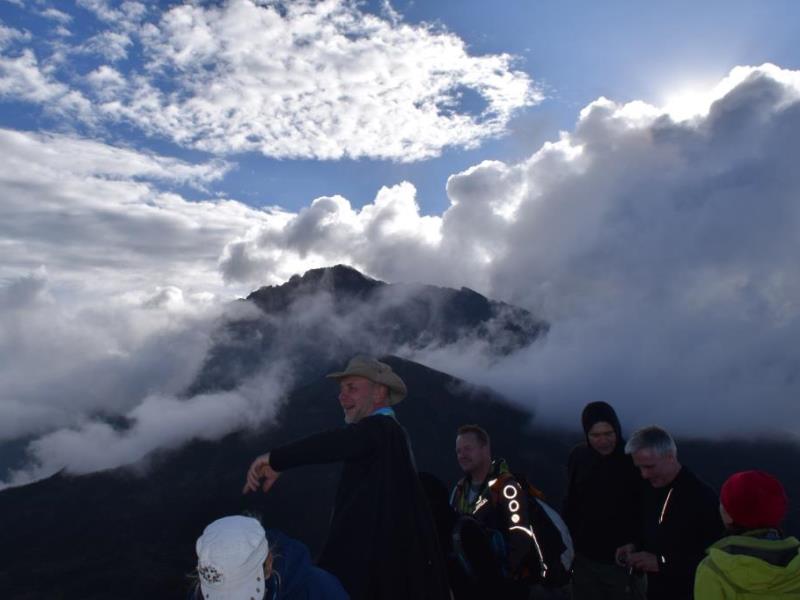 Off-the-beaten-track Safari
Safari Details
Ready Packaged Common Safari. Just Choose Your Dates And Go.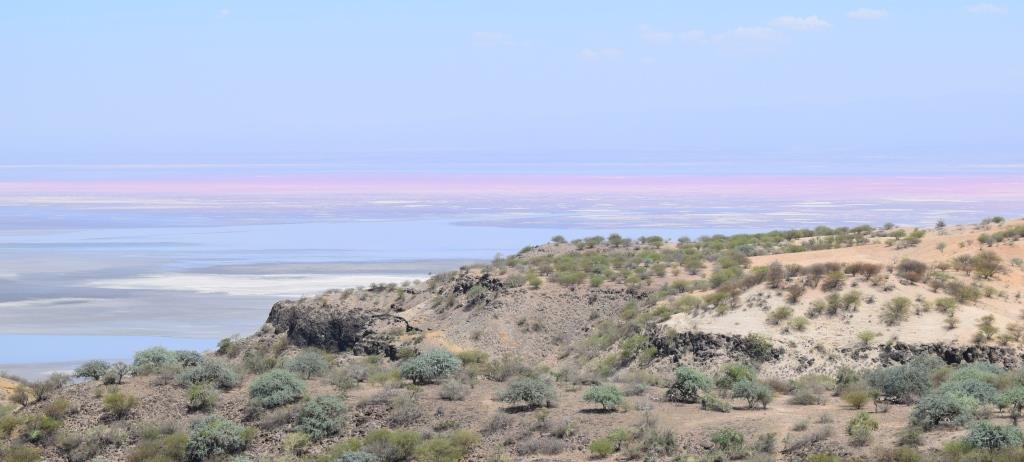 Off-the-Beaten Track Safari
7 Days
Most safaris go south and west out of Arusha, but there is much to see and experience west and northwest of Arusha. This safari takes you along these less developed areas to see some incredibly spectacular terrain.
Unique sights and areas
Better view of the features of the rift valley
This safari takes you along the northern areas of the Serengeti Plain to the edge of the rift. You see more of the volcanic features of the rift, travelling through wilderness areas that were once settled agricultural areas and ruins built by the Iron Age Iraqw or Sonjo peoples. A prolific bird migration area, the lakes and rivers are breeding grounds for pink flamingos and other birds. And of course, you get fantastic game drives in the Seregeti.
Further Details
X Days (Lake Manyara, Cultural option, Serengeti, Ngorongoro Crater, Tarangire)
Day 1: Pick up from hotel in Arusha around 8am Drive to Lake Manyara.
Game drive then overnight Near Lake Manyara.
Day 2: Engaruka and Lake Natron
Spend the morning on a locally guided tour of Engaruka Ruins and surrounding area. Drive along the rough-road on to southern shores of Lake Natron. This area offers a true wilderness experience in one of the most spectacular locations in the Rift valley. Shortly after your arrival you will be guided on a spectacular walk through gorge to the Engare sero waterfalls, where you can bathe in the cool waters beneath the falls. Engaruka ruins situated about 65km north of Manyara, are an archeologically significant site of an old village thought to be approximately 500 years old built by an Iron age culture, either the Iraqw (Mbulu) tribe or Sonjo (Datoga) tribal group, who once lived and farmed in this region. The inhabitants developed a complex irrigation system fed by the Engaruka river, along with terraced housing that sustained a population of about 30,000. The surrounding area is now home to the Maasai. Lake Natron's bright red and pink salt encrusted surface creates a unique and unparalleled beauty in this otherwise inhospitable lake, whose caustic waters create a perfect micro-environment for halophylic (salt-loving) organisms. It is the only known breeding ground for East Africa's millions of flamingos. Their presence on the lake is like a pink mist. Various other wildlife such as pelicans, egrets, herons and wading birds, gather round the lake. Zebra and wildebeest can often be seen grazing on the surrounding plains. The Engaresro Human Footprints are a set of 58 prints embedded in the ash encrusted mud-flats of Lake Natron are considered one of the most important sites of early Homo sapien existence known in the world. A hike to Engaresero Waterfall through the Engaresro River gorge, lead by a Maasai guide is a refreshing 2 - hour round trip, through cool river pools and pretty waterfalls, where you can swim with the locals.
Day 3: Sunrise Flamingo hike of Lake Natron, and visit Engare sero footprints.
Drive to the Northern Serengeti Camp in Lobo via the rift escarpment. This is a beautiful and colourful drive through ever changing landscape, along rough roads, passing various tribal regions. Once in Lobo afternoon game drive and enjoy the wildlife around your accommodation and watch the sunset.
Day 4: Full day game drive around Serengeti, Lobo region and overnight at same accommodation in Lobo, or at a new location in Central Serengeti.
The Serengeti is one of Tanzania's most famous National Parks. Elephant herds roaming, and feeding in the shade of dense arcadia trees of the northern plains of Lobo, and Loliondo. Prides of lion's, cheetah, leopard and spotted hyena stalk stealthily through the grassland in pursuit of their intended prey, while orange sunsets sink behind the rolling green hills typify the northern Serengeti. The migration route for thousands of Wildebeest forging through rivers, kicking up dust migrating to lush pastures. Most safaris focus on the easily accessed Central Serengeti, with tree lions lazing, watchfully surveying the landscape, hippos languishing in the cool river waters, and hot-air balloons drifting overhead, gently skimming the grasslands in search of the perfect wildlife experience. The less traveled northern plains of Lobo, with rolling hills, Kopje, and Arcadia trees provides excellent wildlife viewing and between June and November allows easy access to the Mara River to watch the great wildebeest migration forging the treacherous waters.
Day 5: Early morning Game drive in central Serengeti, and afternoon transfer to Ngorongoro rim.
Let your Safari guide know if you would like to visit Olduvai Gorge Museum, which is on-route to Ngorongoro, as they will need to factor this into the timing for the day. Most accommodations are situated on the Crater Rim. The Olduvai George is the location where the earliest existence of our human ancestors, were discovered. This remote location in the Great Rift Valley is also geologically interesting.
Day 6: Early morning decent to crater and game drive in Ngoronogoro National Park. Afternoon drive to Lake Eyasi accommodation.
Ngorongoro Conservancy Area is a protected area and a World Heritage Site located 180 km west of Arusha in the Crater Highlands area of Tanzania. The area is named after Ngorongoro Crater, a large volcanic caldera within the area. The Ngorongoro Crater and surrounding highlands together form one of Africa's most beautiful regions. Volcanic craters form stunning backdrops to some of the most fertile and richest grazing grounds in Africa. It is home to the highest density of big game in Africa, including four of the big five and plenty of predators. Ngorongoro is justifiably one of the continent's most famous safari destinations. It is the best place in Tanzania to see 'The big five', and the only place to see the black rhino along with some of the largest tusker elephants left in Africa.
Day 7: Early morning hunting with Hadza Bushmen, and visit with Datoga tribe.
Then drive back to Arusha, where your guide will deliver you to your hotel in the early evening. The Hadza Bushmen and Datoga tribes live close to Lake Eyasi, in simple mud and straw huts, and caves, subsisting as hunter-gatherers, communicating in a language of clicks and whistles. The Datoga trading their hand-crafted spear-heads and bracelets, blacksmithed over an open fire. Note: Due to the shifting nature of life off the beaten track, routes and activities may shift slightly, or be replaced by similar activities if there are safety concerns (these might include: increased volcanic activity, floods, road blockages), or other unexpected reasons.
More Options Available Call Us For More Options!
+1-250-715-0034
We have several other planned safaris that are available, or a custom safari, which is our specialty.
Get In Touch
For more information, please contact us. We will be happy to answer any questions you have for us. You can send a direct email to us from the email form. We should answer your questions within 24 hours.
---
4865 Bench Rd
Cowichan Bay, BC
Canada
Ethiopia Street, Kaloleni
Arusha
Tanzania
---
E: info @ kilimanjarobliss.com
P: +1 250 715 0034

What Our Guests Say
Very nice trip with Ari, on recommandation from a friend we went with him for a safari after our climb to Uhuru peak, and it was a pleasure, very nice, very professional, and also very friendly. A safari very close to the animals, where he took time to explain all about everything, and provided all the confort, picking us at the hotel, and even bringing us to the airport in the middle of the night.

My two friends and I had an incredible time on the safari with our guide ari and our driver ("lion")!! We would highly recommend this safari. We did a three day safari and three parks and an incredible hotel and food was all included! Our guides were very knowledgeable and helpful and allowed us to have so much fun and adventure along the way. We were able see all the animals we wanted to (rhino!) and it was a wonderful experience out in the parks. Such an incredible and magical place, full of life and wonder. The resort hotel we stayed at was also wonderful and relaxing. Thank you Ari and "Lion"!

I was impressed by Aristarick, one of our gides. He was very helpfull, motivating and knows a lot. Thanks to him we made it to the top.

We enjoyed amazing safari's in Arusha, Tarangire, Ngorongoro and the Serengeti National Park, thanks to Kilimanjaro Bliss & Ari. Guide & driver Ari was very flexible and accommodating for our family (5people). Every day again, we were amazed by the beauty of the country, the hospitality of the people and the guidance of our guide & driver.

Ari of Kilimanjaro Bliss was an amazing host. We had signed up to do our climb to the top of Kilimanjaro with Kilimanjaro Bliss and got so much more than we expected...Ari and his crew took great care of us on the seven days that we took to get to the top and back down again. The food was incredibly delicious and the crew were awesome. It was an amazing adventure and we made it back a day early, so we decided to do a safari to Tarangire National Park. We ended our day with a visit to a Masai village. A truly incredible experience with exceptional service by Ari.

The most incredible adventure, with the most amazing people! Two women, aged 55 and 59, apprehensive of the gruelling journey, but hoping for bragging rights of reaching the top; we anticipated sacrificing all comfort to get there. Instead, we were blown away with the great lengths the team went through to, not only make us comfortable, but make us feel like royalty. Meals were better than I have had in 5-star restaurants. Although summit day was tough, the journey getting there will be what I remember best. I miss the team already!