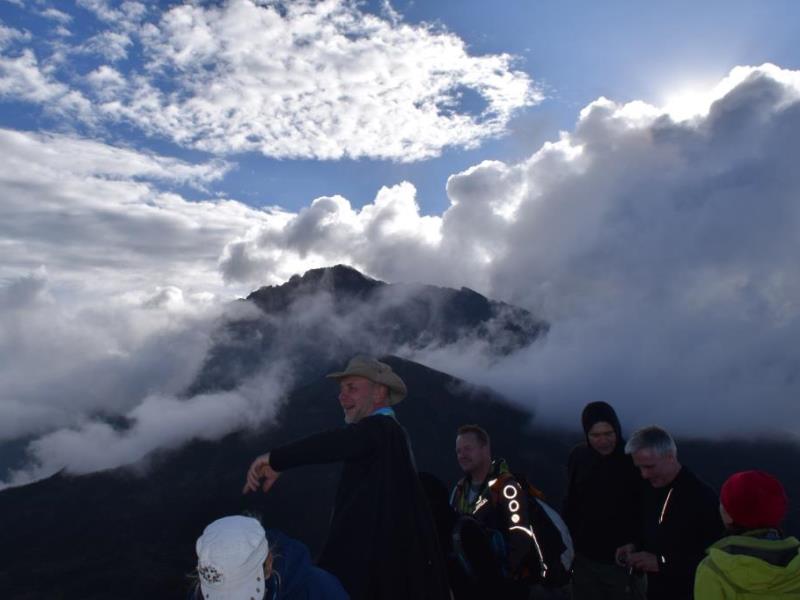 Safari Details
Ready Packaged Common Safari. Just Choose Your Dates And Go.
African Dream Safari
Manyara, Serengeti, Ngorongoro Crater, Tarangire, Hadzabe bushmen, Datoga iron age people, "Nutcracker Man" site
8 Days
The "African Dream" is a full-meal of Tanzania. You experience the living stone age and iron age peoples (the Hadzabe bushmen, and the Datoga Datoga Iron Age People Blacksmith tribe), and visit the location of the "Nutcracker Man" from almost 2 million years ago. You also spend three days in the Serengeti, on game drives each day. Cap it off with visits to Lake Manyara and the Ngorongoro Crater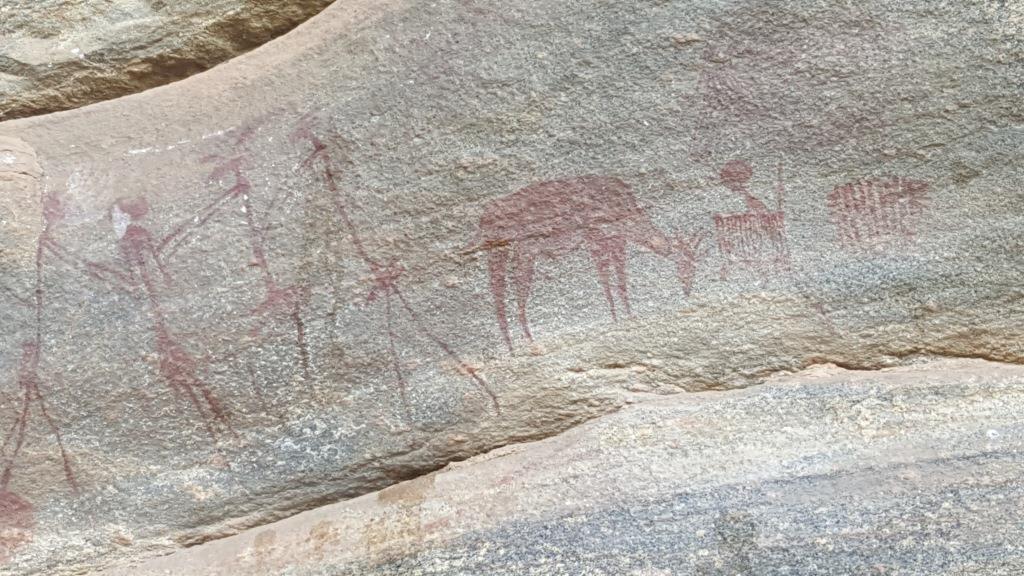 Cultural Experience
Hadabe Bushmen cultural visit
Cultural Experience
Datoga Iron Age village visit
Historical Experience
Exploration of the Nutcracker Man site
After our initial game drive in Manyara, we go hunting with the young Hadzabe men in the morning. If time permits, we may go gathering with the women in the late morning or early afternoon. As we drive out toward the Nutcracker Man site-the Olduvai Gorge-we stop in at the Datoga village and watch the blacksmiths at work on their iron age forges.
Further Details
Book Your Safari Now!
8 Days (Lake Manyara, Hadzabe and Datoga tribes, Ngorogoro, Olduvai Gorge, Serengeti, Ngorogoro Concervancy & Maasi village, Tarangire)
Day 0 – You arrive in Arusha
Day 1 – Drive to Lake Manyara for game drive with picnic lunch. Dinner and overnight.
Day 2 – *Cultural Tours Early morning breakfast and cultural visit to local tribes (Hadzabe bushmen, and Datoga
Blacksmith tribe). Picnic lunch,
and then, continue to Ngorongoro Crater for game drive with picnic lunch. Dinner and overnight
Day 3 – Breakfast, Drive to Olduvai Gorge Museum and world Heritage site, in the Rift valley to see display of earliest known human origins "Nutcracker Man". Picnic lunch.
and then, continue to Serengeti for dinner and overnight.
Day 4 – Breakfast, Full day game drive in Serengeti. Picnic Lunch. Dinner and overnight.
Day 5 – Breakfast, Full day game drive in Serengeti. Picnic Lunch. Dinner and overnight.
Day 6 – Breakfast, Full day game drive in Serengeti. Picnic Lunch. Dinner and overnight.
Day 7 – Breakfast, Continue to Ngorongoro Crater for game drive with picnic lunch. Dinner and overnight.
Day 8 – Breakfast, Game drive at Tarangire with picnic lunch. Return to Arusha.
| | | | | |
| --- | --- | --- | --- | --- |
| | 1 person | 2 person group | 3 person group | 4+ person group |
| "African Dream" Safari-Budget | $2,909 | $2,626 | $2,323 | $2,023 |
| "African Dream" Safari-Mid-range | $3,909 | $3,626 | $3,323 | $3,023 |
More Options Available Call Us For More Options!
+1-250-715-0034
We have several other planned safaris that are available, or a custom safari, which is our specialty.
Get In Touch
For more information, please contact us. We will be happy to answer any questions you have for us. You can send a direct email to us from the email form. We should answer your questions within 24 hours.
---
4865 Bench Rd
Cowichan Bay, BC
Canada
Ethiopia Street, Kaloleni
Arusha
Tanzania
---
E: info @ kilimanjarobliss.com
P: +1 250 715 0034

What Our Guests Say
Very nice trip with Ari, on recommandation from a friend we went with him for a safari after our climb to Uhuru peak, and it was a pleasure, very nice, very professional, and also very friendly. A safari very close to the animals, where he took time to explain all about everything, and provided all the confort, picking us at the hotel, and even bringing us to the airport in the middle of the night.

My two friends and I had an incredible time on the safari with our guide ari and our driver ("lion")!! We would highly recommend this safari. We did a three day safari and three parks and an incredible hotel and food was all included! Our guides were very knowledgeable and helpful and allowed us to have so much fun and adventure along the way. We were able see all the animals we wanted to (rhino!) and it was a wonderful experience out in the parks. Such an incredible and magical place, full of life and wonder. The resort hotel we stayed at was also wonderful and relaxing. Thank you Ari and "Lion"!

I was impressed by Aristarick, one of our gides. He was very helpfull, motivating and knows a lot. Thanks to him we made it to the top.

We enjoyed amazing safari's in Arusha, Tarangire, Ngorongoro and the Serengeti National Park, thanks to Kilimanjaro Bliss & Ari. Guide & driver Ari was very flexible and accomodating for our family (5people). Every day again, we were amazed by the beauty of the country, the hospitality of the people and the guidance of our guide & driver.

Ari of Kilimanjaro Bliss was an amazing host. We had signed up to do our climb to the top of Kilimanjaro with Kilimanjaro Bliss and got so much more than we expected...Ari and his crew took great care of us on the seven days that we took to get to the top and back down again. The food was incredibly delicious and the crew were awesome. It was an amazing adventure and we made it back a day early, so we decided to do a safari to Tarangire National Park. We ended our day with a visit to a Masai village. A truly incredible experience with exceptional service by Ari.

The most incredible adventure, with the most amazing people! Two women, aged 55 and 59, apprehensive of the gruelling journey, but hoping for bragging rights of reaching the top; we anticipated sacrificing all comfort to get there. Instead, we were blown away with the great lengths the team went through to, not only make us comfortable, but make us feel like royalty. Meals were better than I have had in 5-star restaurants. Although summit day was tough, the journey getting there will be what I remember best. I miss the team already!